About Oh Caroool
Konnichiwa こんにちは!
I'm Carol a 30 year old illustrator from Barcelona. I've been drawing since a kid for fun and in 2015 I just made an important decision, starting to work full time in my passion, illustration. Thanks to all the people that supports me on my shop, patreon and social media I've been able to create my own brand: Oh Caroool. A personal project that includes references from manga and anime, Japan, internet, pop culture and much more.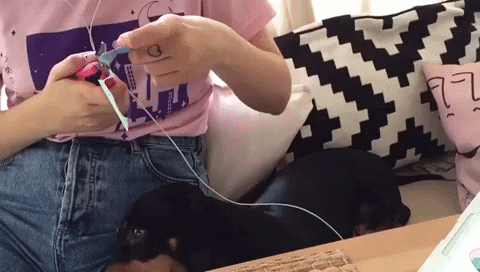 Special thanks to this baby dog called Wi-Fi who helped me in my countless hours trimming stickers.
In September 2018 I moved to Tokyo (Japan) in a new journey that will let me keep growing "Oh Caroool" in so many ways. Since I was a child my dream was to move to Japan for being able to get inspiration directly from the main source.
You can also follow me on Instagram, Twitter, Youtube or support my Patreon.